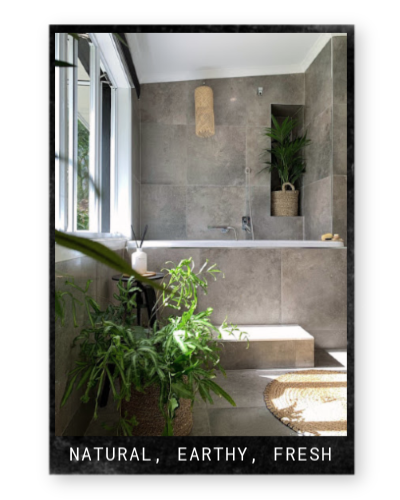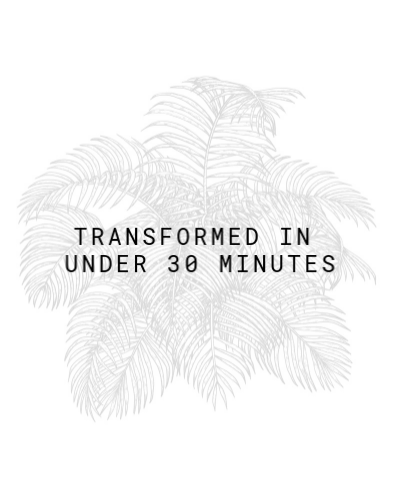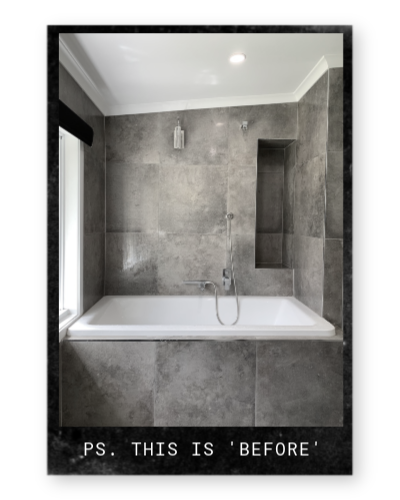 Anyway, I'm renovating our house & while parts of our home are receiving all the attention, I still have to live here right, so sometimes I just need to do a 'quick fix.'
First up, these wall sconces are so dated & I can't stand looking at them any longer... either they have to go or I do, it's actually come to this.
Seeing as we are not up to the bathroom just yet, I need to cover them up, like, right now & I don't have a lot of time so here we go…
I'm looking for a clean & minimalist look for my bathroom, so I really wanted to use lights that would soften the space & give it a more earthy feel.
I knew baskets were definitely going to have to be part of this bathroom somewhere…
So - hellooooo basket lights!
The best thing about this, basket lights are definitely something anyone can do as an easy DIY project at home! And it's so quick - you can do it in 15 minutes.
Decisions, Decisions … Choosing My Basket.
I love these Borneo Backpack's, they are the perfect slim shape for this project, with the extra detail of the rope loops; though you can use whatever basket that you would like.
The Borneo Backpack I'm using has a centre ring that holds it together on the bottom - I used this as my guide. I checked that the size of my wall sconce would actually fit inside the ring first, most baskets have 2 layers on the bottom, so I needed to cut through both layers.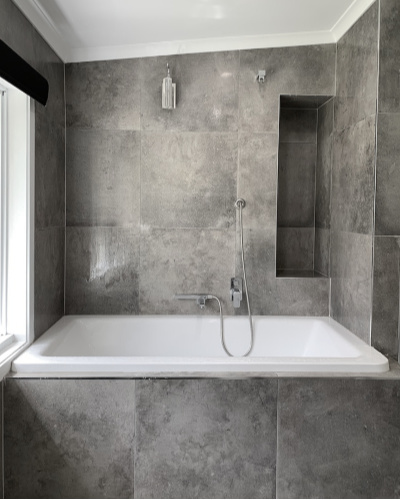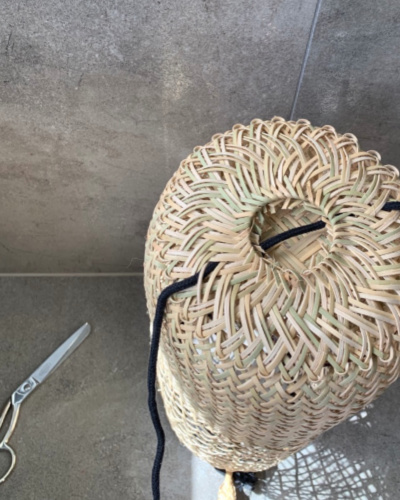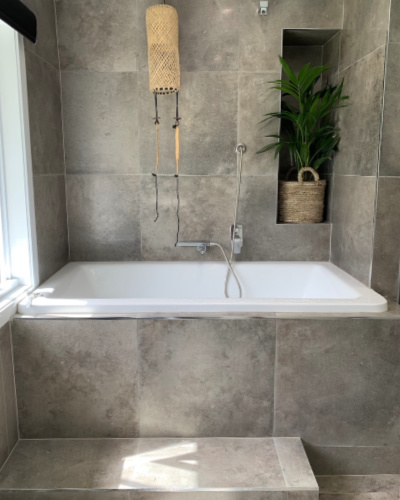 Essentially, I simply turned the backpack upside down & cut inside the bottom ring of the basket. I cut a cross shape as you would see in that of a straw hole of a soft drink cup lid. I then fit the Borneo Backpack to the wall sconce by sliding it up and over. The cross shape cut creates a snug fit that springs back into place above the bulb fitting so it can't slip back down.
To finish the light shade off, I simply cut the drawstring cord on each side & pulled it back through the loops, turning the once Borneo Backpack into my gorgeous new light shade! The Backpack turned Light Shade gives off a soft ambient light and throws a really beautiful pattern.
If you want to have a go at making your own DIY Basket Light Shade, here's what I used:
Now onto the Storage dilemma!
I like working with odd numbers, either one's, three's or five's so I've added a Set of 3 Bondi Storage Baskets - by Philosophy Traders to solve my storage issues.
I used the Bondi Basket Set to balance out the natural elements of the room & added some plants for greenery, any excuse to add plants really. Make sure you add a drip tray when using a basket as a planter to protect the natural materials & to keep your plants happy.
Pictured on the right is a small Kentia palm on the shelf & on the step is a mixture of ferns planted together which I picked up at the Yandina Country Markets. If you live locally on the Sunshine Coast, I highly recommend that you check them out. There is a huge selection of plants there & they are a third of the price of the nursery so I normally walk away with, well, let's just say alot….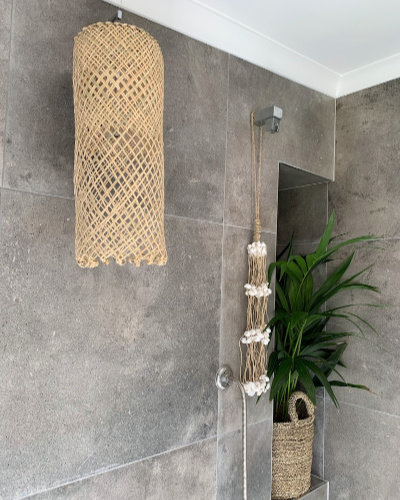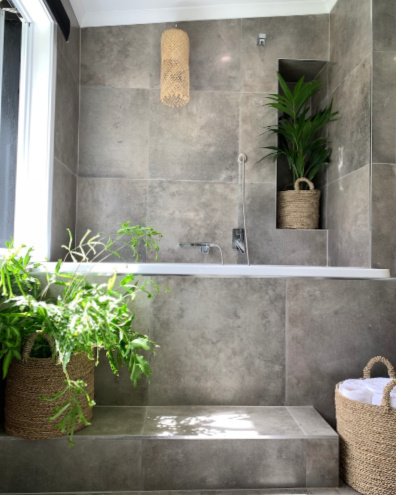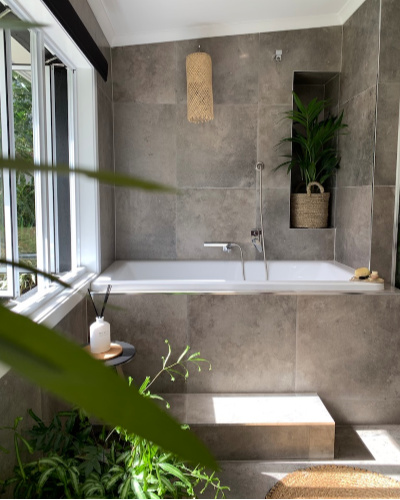 I rolled up 7 bath towels which fit perfectly into the 43L Bondi Basket. I also added in my Ikea Dalfred stool which I use as a handy little table. No bathroom is complete without a Diffuser, my current fave which I purchased from Myer, Wild Berries by Moss St. Frangrances. I finished off the space with a round seagrass mat which is also from Ikea.
Knowing me, it'll all change again before you know it.
M M X O